Free courses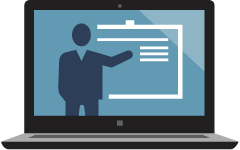 Start learning ASP.NET and ASP.NET Core for free with videos, interactive tutorials, code samples and more.
Learn more
Community spotlight RSS Feed

Watch the weekly ASP.NET Community Standup for live demos, Q&A, roadmap information and more.

Dan Roth announces the first release candidate of ASP.NET Core 2.1!

May 22, 2018
Mark Rendle created a lightweight dotnet command to pull packages directly from unpkg.com into applications.

May 21, 2018
Virendra Dugar sets up Blazor and creates a CRUD app using Blazor and ASP.NET Core.

May 18, 2018
Matthew Groves demonstrates the geospatial capabilities of Couchbase Full Text Search by creating a web-based UI with Aurelia that performs searches.

May 17, 2018
Rick Strahl adds robust Markdown support both for content embedding as well as simple parsing with a small Nuget package.

May 16, 2018
Fiyaz Hasan builds out custom middleware for GraphQL.

May 15, 2018
David Berry implements HATEOAS (Hypertext As The Engine Of Application State) in ASP.NET Core, showing how to generate the correct URLs in the response.